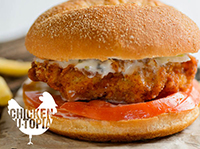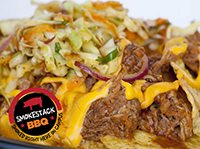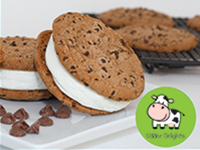 Beginning Saturday, Feb. 19, Concession stands will offer full food and drink menus at all Michigan State athletic events. Prior to Saturday, Concessions will only offer beverages. 
Please see the Michigan State Athletics website for further information about updated COVID-19 protocols announced in January 2022.
Additionally, information about the COVID-19 response from our division can be found online.
---
Visit MSU Concessions when you're cheering on the Michigan State men's and women's basketball teams at the Breslin Student Events Center. View our selection of offerings or download a PDF map of the Breslin Center with vendor locations. 
MENU ITEM
MAIN ENTRÉE
PHILLY STEAK
ITALIAN BEEF
STEAK NACHOS
LOADED TATER TOTS
PULLED PORK SLIDERS
BBQ PORK NACHOS
JOHNSONVILLE BRATWURST
JOHNSONVILLE CHEDDAR SAUSAGE
JOHNSONVILLE ANDOUILLE
HAMBURGER
CHEESEBURGER
VEGGIE BURGER
CHICKEN SANDWICH (CRISPY AND GRILLED)
KOWALSKI HOT DOGS
CHICKEN WINGS
CHICKEN TENDERS
WALKING TACOS

SWEETS
UDDER DELIGHTS ICE CREAM COOKIE SANDWICHES
LEMON CHILL
DOVE BAR
CARAMEL CORN
KETTLE CORN
COTTON CANDY
SNO-CONES
CHOCOLATE COVERED PRETZELS
SNACK ITEMS
FRENCH FRIES
POPCORN
NACHOS
ROASTED ALMONDS
DRINKS - BOTTLED AND FOUNTAIN
PEPSI
DIET PEPSI
MOUNTAIN DEW
SIERRA MIST
GATORADE
TIM HORTONS COFFEE
TIM HORTONS CAPPUCCINO
TIM HORTONS HOT CHOCOLATE
AQUAFINA BOTTLED WATER
OUTSIDE VENDOR OFFERINGS
MAUI WOWI
HANDMADE SMOOTHIES
SUBWAY SUBS